A recent prosecution of Swadlincote Diesel Fuel Injection Services Ltd highlights again the damages of fuel flammability.  A 23 year old apprentice was seriously burned when a colleague used waste fuel to get a fire going.   
The apprentice had protected his face but his clothing caught fire causing burns to his arms, hands and neck.  
Although instances such as this may seem acts of stupidity on individuals, HSE put a level of culpability on the employer for storing waste fuel in an unlabelled container left near the entrance.   
The Company were fined £8000 and ordered to pay £4000 costs.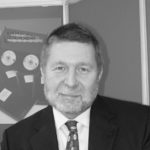 David Combes
In remeberance of David Combes 1948 – 2020