There has been concern for some organisations about the requirement to have a qualified appointed first aid person appointed for some low risk workplaces.  
Currently the law requires that the appointed first aid person must be trained and qualified through a scheme approved by HSE.
This appears to go beyond the EC requirements and there is a proposal to remove the HSE approval for such training leaving organisations to use other training providers.
In addition the HSE will revise the guidance on what is suitable for different types of workplace.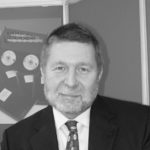 David Combes
In remeberance of David Combes 1948 – 2020