Did you know the old Health and Safety Poster was published in a new format and more colourful design in 2009.  
HSE set a timescale of 5 April 2014 for the posters to be replaced. 
They can be purchased from HSE Books 01787 881165 for £6.38 + VAT or a more sturdier version for £10.22 + VAT.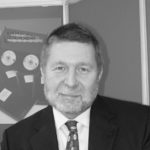 David Combes
In remeberance of David Combes 1948 – 2020