The Goverment Services website is a useful guide for small businesses considering purchasing CCTV.  
The benefits of a good quality CCTV System are crime detection, crime reduction, staff and public safety and site management.  The most common failings of systems are that the image size is too small to enable identification and recognition. 
The guide gives advice on this aspect, siting of CCTV and location in terms of angel of view/lighting. It is important to comply with the Data Protection Act but the Information Commissionaires Office gives guidance on this.
To see the guide CLICK HERE.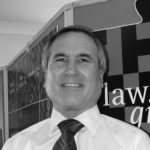 Dennis Chapman
In remembrance of Dennis Chapman 1951 -2015