So was the recent outcome of a bitterly contested and long running claim against our member dating back to a short period of employment in the late 1980s. 
In this case, a former employee alleged that he had suffered hearing loss caused by excessive noise from the use of pneumatic tools, amongst other things, during his apprenticeship with our member and his subsequent employment elsewhere. The fact that in his youth he had worked in a nightclub, ridden an exceptionally noisy motorbike without ear plugs, worked less than a mile from an international airport and enjoyed a 30 year plus career as a mechanic after leaving our member's employment, was conveniently ignored. 
Claims against other employers were compromised but our member was having none of that and rightly so. 
The claim against our member started at £10,000 but eventually the court determined that the value of any claim against our member was limited to just £260, subject to liability, which remained hotly contested throughout. In the meantime, solicitors to the Claimant had been racking up costs at a staggering rate and submitted budget costs to the court of some £85,000! That's right, £85K against a £260 claim! There are many words but most are unprintable here.
Unfortunately for the Claimant and his lawyers, our member had a secret weapon. Unusually, while no papers survived from the time, the company was still being run by the same director who ran a very tight ship then and now, does things by the book and had an excellent memory of all relevant issues. The Claimant and his lawyers had not banked on that and expected our member to capitulate, as his other former employers had done, in turn.
A suitably robust and compelling witness statement from our members 'Star Witness', corroborated by evidence from another former employee of the time, together with a final warning shot across their bows from Lawgistics, explaining in terms how this case was likely to go down, managed to persuade our hero that he was fighting a losing battle.
Prudently, albeit somewhat belatedly, he thought better of it and withdrew.
As a footnote, shortly after the claim formally ended, we were asked by his cost draftsman for proposals for payment of his costs! Suffice to say, they were given short shrift.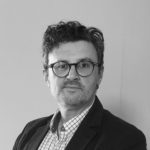 Howard Tilney
Legal Advisor