The Sentencing Council of the UK have set out their recommendations for the sentencing of Health and Safety offences in their latest draft guidance sent out for consultation.
In 2013/14 in the UK 133 people were killed at work and 70 members of the public fatally injured (HSE).  There have been only 8 convictions for Corporate Manslaughter since its inception in 2007.
The new guidelines increase the fines and encompasses non fatal Health and Safety offences.  Individuals may now face custodial sentences.  Fines will be determined by the size of the organisation, the seriousness of the offences and culpability.  Such fines may range from 25% to 700% of the weekly income.
Beware – Health and Safety has just stepped up a gear!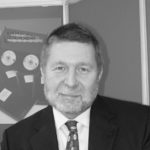 David Combes
In remeberance of David Combes 1948 – 2020