The Health and Safety Executive have issued guidance entitled 'How to Manage Work Related Stress'. 
The guidance explains the confusion by people between pressure and stress. As is stated, we all experience pressure and it can be beneficial in motivating us to perform at our best. Stress arises when we experience too much pressure and feel unable to cope.
The guidance uses the familiar five step approach to risk assessment.
Step 1 – Identify the Risks
There are six Management Standards with can lead to stress if not properly managed.
Demands
Control
Support
Role
Change
Relationships
Step 2 – Decide who might be harmed and how 
Gather data including sickness absence, staff turnover.
Step 3 – Evaluate the Risks
Problems to solutions.
Step 4 – Report Findings
Develop/Implement Action Plans
Step 5 – Monitor/Review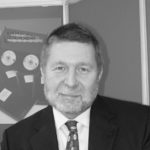 David Combes
In remeberance of David Combes 1948 – 2020