We are frequently asked about the legal liabilities in clearing snow and ice from walkways.
The simple answer is, if you do any clearing, do it properly. It is always preferable if you can clear snow before it becomes packed down. Use salt/grit to clear ice and designate preferred walkways which don't have hazards/slopes. It can be particularly dangerous on tiled floors in reception areas/showrooms so it is important to use plenty of mats to stop slipping on the wet floor. Again, direct visitors/employees over preferred walkways.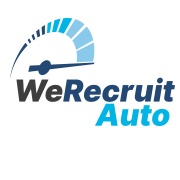 WeRecruit Auto Ltd
Permanent Automotive Recruitment from an experienced and trustworthy recruitment partner.
We cover roles within all departments and sectors of the Automotive industry, and are here to listen to your specific needs and find the most suitable candidates to fit your business.