HSE recently reported the above case.  A driver used the practice of not applying the handbrake or turning off the engine when coupling the trailer to the vehicle.  
Whilst this situation is not directly related to motor repairers it is the case, as in this situation, the employers knew of this malpractice but turned a blind eye.
Remember, as an employer it is your duty to ensure employees follow safe procedures.  Turning a 'blind eye' is not acceptable.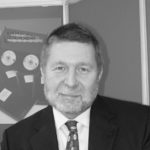 David Combes
In remeberance of David Combes 1948 – 2020