Maya Forstater is a woman who believes that a person's sex is a biological fact and is immutable.
She deems, like the majority of the population, that there are two sexes, male and female. Men and boys are male. Women and girls are female. She believes it is impossible to change sex. Despite these beliefs being understood as basic facts of life by almost everyone, in December 2020, an employment tribunal judge found this belief was "not worthy of respect in a civilised society" and did not have the protected characteristic of a philosophical belief.
This finding followed various accusations that Maya Forstater used "offensive and exclusionary" language in tweets opposing government proposals to reform the Gender Recognition Act to allow people to 'self-identify' as the opposite sex. As a result of this, her temporary employment contract was not renewed.
Stonewall, is a lobby group which over recent years has advised numerous major employers in the UK, including government departments, universities, police forces and schools. They argue the only acceptable view that can be publicly expressed is: "transwomen are women, transmen are men and non-binary people are non-binary." Any belief to the contrary is deemed bigoted and hateful, meaning that in practice, employers have been encouraged to 're-educate' those who don't agree and those who express they don't agree with this philosophy. This is what happened to Maya Forstater and also a female barrister whose employers allegedly attempted to have dismissed from her chambers for expressing views they did not agree with. The barrister is suing and the case is ongoing. A recent report by Akua Reindorf on behalf of Exeter University has found that Stonewall has, in fact, been misrepresenting the law, with their policies being: "the law as Stonewall would prefer it to be, rather than the law as it is."
The employment appeal tribunal in Maya Forstater's appeal had to consider whether a belief that there are only two biological sexes in human beings, and that it is impossible for a human being to literally change sex, is a 'philosophical belief' within the meaning of s10Equality Act 2010. The employment appeal tribunal found it is, and did not meet the threshold for a view not 'worthy of respect in a civilised society':
"….only those beliefs that would be an affront to Convention principles in a manner akin to that of pursuing totalitarianism, or advocating Nazism, or espousing violence and hatred in the gravest of forms, that should be capable of being not worthy of respect in a democratic society. Beliefs that are offensive, shocking or even disturbing to others, and which fall into the less grave forms of hate speech would not be excluded from the protection."
Connected Car Finance
Ready to take the connected approach?
We're here to ensure all used car dealerships deliver a better car finance experience for their customers. With over 4,000 approved dealer partners we ensure you are properly supported and connected with a range of flexible finance options, allowing you to lend and your customers to buy in complete confidence.
The tribunal panel was completely clear that its judgment did not mean it was taking sides in 'the transgender debate', or that any of the existing protections for people with the protected characteristic of gender reassignment under the Equality Act 2010 were in any way undermined.
Peter Daly, a partner at Doyle Clayton Solicitors said:
"This is a landmark judgment, holding great significance. It is one of the most important appellate free speech judgments handed down by a UK court in many years. As well as the extensive legal implications for equality and discrimination law, it is a recognition of the unlawfulness of discriminating against people – in practice, overwhelmingly women – who hold gender-critical beliefs."
In a concise conclusion writing in The Times, Jonathan Sumption explained:
"What it means is that within broad limits employees must learn to live with the diversity of opinions in our society unless they are expressed in an objectively offensive and disruptive way."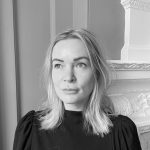 Polly Davies
Legal Advisor