A number of our members were using a warranty company called GEM Warranty.
According to Companies House, GEM was set up in February 2015 by Spencer Allen who described himself as the Managing Director. In August 2015, Spencer Allen was joined by Spencer Martin. However, Spencer Martin's Directorship was relatively short lived and it was terminated in November 2016.
By 2017, Gem had a number of car dealers using their warranties. However, over the summer some dealers were left with large bills when GEM appeared to disappear into thin air and the warranties were not honoured. In one case, GEM authorised some work on a vehicle but then vanished leaving the dealer and the customer to argue over who was going to pick up the bill.
But it was not all bad news as along came a 'new' warranty company – Alletz.
Alletz were set up by NDETB LTD the Director of which is a David Wetz. The observant among you may be thinking well that explains the 'etz' in the name but what about the 'All'. Well the 'All' belonged to the appointed Sales Manager at this 'new' warranty company, none other than GEM's Director, Spencer Allen.
To be fair, Alletz did advise some dealers that they had taken over GEM's liabilities. However, they actively ignored others, leaving them out of pocket. Regardless, not only has GEM now gone into Voluntary Liquidation but Alletz and its website have now disappeared seemingly leaving customers with useless warranties and dealers out of pocket and at risk of a major dent in their reputation.
If you are a victim of GEM's demise, you can contact the Liquidators (either Simon Harris or Ben David Woodthorpe) at Resolve Partners Limited 22 York Buildings, John Adam Street, London, WC2N 6JU. you could also try Alletz at [email protected]
If you are looking for an actual new warranty provider and not a reincarnation of a previous failed provider, you are best served either using an insurance backed warranty meaning an insurer would pick up the bill if things went bandy or you could save money and start using Lawgistics dealer friendly warranties which can be self-managed or administered depending on your preference and capacity.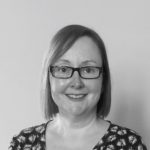 Nona Bowkis
Legal Advisor