Finally the noise around GDPR has quietened down and most of us can get back to business safe in the knowledge that we are GDPR compliant.
However, we have already seen our first complaint and request for compensation from a customer who has complained that someone saw their personal data on a screen in a dealership. No doubt other speculative letters and claims for compensation will follow.
In the meantime, we have had a number of enquiries around personal details left on invoices handed over with a vehicle and in particular, questions around paperwork handed over with classic cars. In the case of classic cars, having a full ownership history can add significant value to a car and so there is a real value in retaining these details. The same can apply to invoices handed over with a part exchange as it can evidence work undertaken and any warranty information.
Some dealers have decided to black out the personal details when handing paperwork from previous owners over but there is no reason why this needs to be done. It is our view, that if a person didn't want their details to be passed on, they would have removed them from the car. A dealer wouldn't be passing on random details, just those in relation to the car's history which a previous owner has made available.
To check if we can use 'legitimate interest' as our lawful ground for processing, we need to undertake the 3 part Legitimate Interest Assessment (LIA):
1. The purpose test – is there a legitimate interest for processing this data?
2. The necessity test – is processing necessary to achieve the intended purpose?
3. The balancing test – does the person's rights, interests and freedoms override your legitimate interest?
In this case, our legitimate interest is adding value and credence to the vehicle to be sold. It is necessary as without the documents, the vehicle history is less clear. As for the person's rights, interests and freedoms, an unrelated person having someone's name and address is unlikely to cause any risk or distress, plus they left the details in the car and so the balance test is also satisfied.
Therefore, using the LIA, we believe it is fine to hand over documents about a car's history to a new owner. Dealers wanting to follow this approach should add a sentence to reflect this processing usage in their Privacy Notice. We suggest something along the lines of:
"If documents are handed over with a part exchange or a vehicle brought into stock from elsewhere we will keep these documents with the vehicle to help evidence the history of the vehicle. This is a legitimate interest not only for us and any new owner but for the wider market in regard to fraud prevention and safety."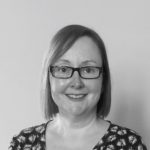 Nona Bowkis
Legal Advisor