In the latest TS Today it is reported the National Trading Standards Board has received £120,000 to tackle those websites which often appear of government origin, but exaggerate what they can provide. 
The consumer can generally do a simple 'DIY' job to get the service themselves. The type of websites may be for passport applications, European Health insurance applications and even tax returns.
Unfortunately having paid a sizeable fee the customer still has the government fee on top.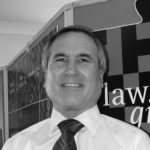 Dennis Chapman
In remembrance of Dennis Chapman 1951 -2015