This week we have seen a case where a former rental car was sold by a dealer to a buyer who thought the vehicle had one previous owner – little did he know!
Some rental companies have been known to register vehicles under the name of a front company or an abbreviated company name meaning buyers did not recognise the previous owner on the car's logbook and more particularly his or her trade!
Many buyers, and this was a case in point, may be less than impressed to discover their car was in fact formerly used by learners, who have a certain reputation for vehicular abuse.
If dealers wish to avoid being ambushed by potentially awkward questions from a buyer as to the provenance of their lovely 'new to them' car then they should perhaps check for the tell-tale signs of 'two gromits' underneath the front passenger side mat. Another give away is slight fading of paintwork where magnetic logos have previously been festooned.
Even if the dealer could ask the former rental company whether or not a driving school had leased it, data protection regulations would prohibit the disclosure of such information.
Despite the abuse they may receive under the heavy hand and boot of learners, most driving schools look after their cars, which are often given new clutches, brakes and tyres, and are independently verified as being acceptable for sale so buyers should not necessarily despair if they inadvertently discover that it has performed more three point turns in its short life than they have had hot dinners!
Of course if the dealer is aware that the vehicle is from a driving school then he/she would be obliged to disclose that fact under the requirements of the Consumer Protection from Unfair Trading Regulations since it is certainly a piece of information that could affect the customers buying decision.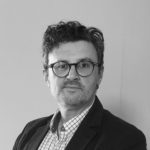 Howard Tilney
Legal Advisor