Every now and then, clients send us fines, penalties and charges relating to one of their vehicles. However, the vehicle carrying their vehicle's registration plate, is not the vehicle at all. 
Cloned vehicles can cause havoc, especially when clients fail to respond to the notices, sometimes in the belief that if it is not their car, no ruling can be made against them. However, once the process is up and running, dealers need to make sure they respond to any notice and quickly. 
In the case of cloned vehicles, you will need a police reference number and photographs of your vehicle to evidence that the vehicle carrying your plates is not the real vehicle. 
Even if you respond quickly, chances are that the authority will reject your case which means you will need to go to appeal. Miss the deadlines and you are very likely to lose any chance to appeal and you will find yourself with fines, charges and penalties plus costs to pay and this can ultimately end in a bailiff visit with even more costs to pay.    
In short, these cases are a pain and it can be difficult to get the fine discharged on first attempt but if you stick to the deadlines, you will get a chance of an appeal and it is at this appeal stage, that these cases are usually won.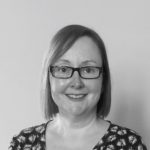 Nona Bowkis
Legal Advisor