The Financial Conduct Authority (FCA) replaced the Office of Fair Trading some years ago and in doing so, took control of licensing (now known as granting permissions) to those providing consumer credit.
In recent weeks they have publically "named and shamed" six 2nd hand car companies who have had their permissions revoked for non compliance – mainly failing to provide their returns information.
However, look a bit further and perhaps not all is what it seems. For of the six car dealers who had their permission revoked, 5 didn't have a website that the writer could find. Look on Companies House website and 2 of them have made applications to be struck off as a Limited Company!
And so whilst the FCA revoked the permission of one those companies because of a failure to "notify the authority of a change in the address and telephone number of its principal place of business and has failed to deal openly and cooperatively with the authority in not providing up-to-date contact details" – it is simply a case that they've simply stopped trading?!
Taking something away from a non-existent entity is hardly worth shouting about – is it?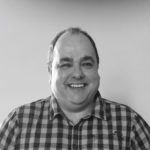 Jason Williams
Legal Advisor