When the FCA conducted their review of motor finance discretionary commission models and consumer credit commission disclosure back in 2019, did they realise that they were creating another "no win, no fee" opportunity for solicitors and claims management companies to encourage consumers to make claims for compensation?
Payment protection insurance (PPI) compensation claims were finally coming to an end, so when the FCA came out with their findings and said: "We estimate this could be costing consumers £300 million annually.", solicitors/claims management companies were only too happy to start the ball rolling again:
"Millions of people in the UK may have been mis-sold car finance."
"It was found in a FCA report that car finance consumers may have been overcharged and deceived when arranging their car finance deals."
We live in a society where headlines and soundbites shape our views. Therefore, the detail behind the headlines gets forgotten and becomes superfluous. For example, the fact that the FCA only reviewed 1000 loan agreements from 20 lenders representing about 60% of the market. The FCA only managed to visit 122 motor retailers, 60 being independent retailers, and during these visits "were unable to test all elements of pre-contractual disclosures and explanations".All quite important factors in this matter.
The FCA did admit: "Our findings need to be taken in context: the sample size was small and biased towards independent retailers offering PCP or other forms of hire-purchase (HP)." However, this type of information does not create headlines nor, dare we say, call in to question the robustness of the FCA's findings!
Initially, the solicitors and claims management companies' requests for finance commission amounts were included under the guise of Subject Access Requests. Once they realised they would not get the information required from these letters, they decided on the "scare tactic" of more detailed letters quoting various sections of the FCA handbook and the Consumer Credit Act.
Involution
STAFF UNIFORM | PROMOTIONAL WEAR | MERCHANDISE | BUSINESS GIFTS
Leading experts in print, promotional clothing, staff uniforms, branded merchandise and PPE. Involution is your brand partner for promotional marketing and workwear, a one-stop-shop for your branded marketing needs for any business size and industry.
The letters from these companies range from a straightforward 1 page letter to 13 pages! And despite the letter length increase and irrespective of the consumer's circumstances, it is exactly the same letter concerning areas such as annual percentage rates (APR) from 4.9% to 39.9%, agreements that were signed over 6 years ago, subprime deals, manufacturer low rate new car deals etc. But the overriding factor is they want to know how much commission was earnt by the business in question.
As it would appear to be a "numbers game" with these companies, they are certainly not spending any time with their clients to ascertain the true facts of the matter. We know with these companies, "time is money" and they are certainly not going to waste their precious time on a "no win, no fee" case.
Currently, none of these letters have resulted in a court claim for our members.
If you receive any of these letters, please send them over to Lawgistics as soon as you receive them and we will respond on your behalf. Any questions, please do not hesitate to contact us.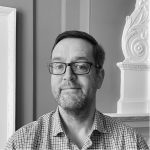 John McDougall
Legal Advisor