In a recent case reported by HSE a tyre collection and recycling company were prosecuted for failing to have a safe system of stacking tyres of varying sizes and shapes.
Although this is unlikely to happen in most workshops it could and it may apply to other 'stacks' of items which are liable to fall.
The teenager was trapped by the leg when a bale of tyres weighing almost a tonne fell on him. In fact, it broke his pelvis, left foot, ankle, leg, right arm, hand and wrist and fractured two bones in his neck. He also suffered deep cuts to his trapped leg.
The company were fined £8000 and ordered to pay costs of £4722.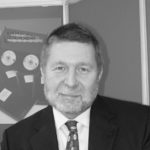 David Combes
In remeberance of David Combes 1948 – 2020