From time to time the Health and Safety Executive receive anonymous tip offs that breaches of Health and Safety requirements are occurring.
Such a tip off occurred with a St Helens engineering company.
The complaint was that a hole in the roof of the building led to workers being rained on and getting cold. Health and Safety Executives, on two occasions, wrote to the company to establish what plans they had to carry out the repair.
The company failed and an Improvement Notice was served on them. The company still failed to comply and were fined £5,000 and ordered to pay £1,628 costs.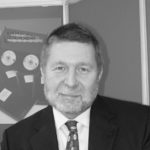 David Combes
In remeberance of David Combes 1948 – 2020