Hot news from the Supreme Court this week. They have granted permission to Unison to appeal the Court of Appeal's decision about employment tribunal fees.
Unison were previously rejected by the Court of Appeal in appealing the employment tribunal fee regime. If successful this will see the whole regime being put through judicial review.
The appeal largely centres on questions of indirect discrimination and fee introduction now making claims impossible or difficult. Unison argue that employment tribunal fees limit Claimants access to justice and have led to a significant decrease in the claims being made to employment tribunals. It is felt that workers who are on low wages simply cannot afford to make employment tribunal claims now the fee regime has been introduced and this indirectly discriminates against groups of workers such as women.
Most claims if they reach hearing stage will now cost £1,200.00 in total without representation and this is being linked to the drops in claims to tribunals.
Whilst access to justice appears to be being limited by the fee introduction, the Court of Appeal found that there is insufficient evidence to show that Claimants cannot afford to pay the fees.
Our clients may have noticed a drop in claims being made against them with the introduction of fees, however, if Unison are successful with their appeal we may start to see numbers of claims rising again from disgruntled employees. We will keep you up to date when the hearing takes place, although, dates have not yet been set.
Lawgistics members can get assistance with all employment matters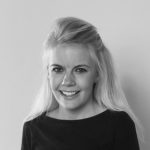 Stephanie Strachan
In remembrance of Stephanie Strachan 1990-2020