We've been told "when parliamentary time allows" the new Employee Bill is to be published sometime this year, most likely towards the end of 2022.
The bill itself is going to cover vast changes and is likely to include a few of the below examples:
Employees which have a variable or unpredictable hours will have the right to request a more predictable and consistent contract after 26 weeks of service
For those employees which have long term caring responsibilities, the employee will be entitled to carer's leave which is up to 5 working days (unpaid) per year which can be taken in full or half days. The leave is to enable the employee to provide, or arrange care for a person which requires long term care needs. The employees will need to provide the employer with notice which is at least the twice the length of time which is being requested plus one day.
Neonatal leave and pay for parents which have babies which require neonatal care. This will allow an additional week of leave for every week of the baby being in neonatal care, up to 12 weeks. This will be applicable to employees which have a qualifying period of 26 weeks service and earn above the minimum pay threshold.
Flexible working request is already in place but adjustments will be made which will allow the employee the right to request flexible working from day one of employment. However, the employers ability to turn down the request will not be altered.
Single labour market enforcement body – which means, one body will be put into place which will have powers to protect employments rights and to improve employers compliance for the HMRC National Minimum Wage enforcement, Employment Agency Standards Inspectorate, and Gangmaster and Labour Abuse Authority. The body will have a particular focus on protecting workers in relation to labour exploitation and modern slavery, national minimum wage, holiday pay and statutory sick pay.
We will keep you informed as and when the Employment Bill details are published.
WeRecruit Auto Ltd
Permanent Automotive Recruitment from an experienced and trustworthy recruitment partner.
We cover roles within all departments and sectors of the Automotive industry, and are here to listen to your specific needs and find the most suitable candidates to fit your business.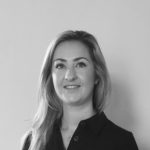 Roxanne Bradley
Legal Advisor