HSE Investigations into an electric shock suffered by an employee, whilst checking new cables that had recently been maintained on a machine, showed the employer to be at fault.
The employee had sustained open wounds to their forearm and left palm and burned part of the left arm and knee, causing them to remain in hospital for 12 days. The employee undertook a period of 4 months off from work so as to recover from these injuries.
It was deemed that there were insufficient safety measures, and procedures in place to insure that the use, maintenance and operation of the machine in question was undertaken safely. As a result the employer was made to pay £3,500 in fines and over £5000 in costs.
All Employers should be aware of the rules under the Electricity at Work Regulations 1989, under which protects employees from danger when dealing with electricity, as violation of them can be rather costly.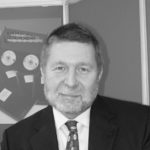 David Combes
In remeberance of David Combes 1948 – 2020