Whether you are offering Click & Collect or Click & Deliver, you need to know what paperwork to give in regard to distance sales.
Failure to give the correct paperwork will mean you give the consumer the right to return a vehicle for a refund (for no particular reason – there doesn't have to be a fault) anytime in the next year. It will mean you may not be able to make a deduction for usage or damage, and worse, you may end up with a bigger loss if you have not made it clear that the consumer is liable for insuring the vehicle right up to the point of return. It will also mean that you find yourself having to collect the vehicle rather than being able to insist the consumer returns it to you.
In short, you fall foul of the law and make your life harder and more expensive if you fail to provide the correct paperwork and set out the terms of the distance sale.
We will point out here that if a car is on finance, you will need to check with the finance company about how they want to approach this as technically, you are selling the car to them and they are then selling it through HP, PCP etc to the consumer. So from a dealer perspective, the sale is B2B meaning the distance sales regulations do not apply (as they originate from the Consumer Contracts Regulations).
For sales where the distance sales rules apply, we have attached a template for you to use which we have tailored to car dealers. Among other things, it requires customers to return the vehicle themselves and cover the cost of doing so. It allows you to make a £1 deduction for every mile after 20 miles (which we consider to be enough mileage to be commensurate with a standard test drive; however, you may want to use a different mileage figure) and makes the customer liable for any fines or charges they pick up while they have the vehicle. Of course, it ensures you are complying with the law and prevents the consumer from having more than 14 days to change their mind.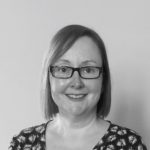 Nona Bowkis
Legal Advisor