The dispute involved a gearbox which allegedly required replacement after five months and four thousand miles of use.
The court gave directions for the parties to jointly instruct an expert to produce a CPR compliant report to assist the court.
The Claimant was insistent that the question: "Would, in your view, the gearbox have been faulty at the point of sale?" must not be put to the expert engineer. The Claimant took the view the expert was only required to report on the mechanical problem "present now" and argued that the court order giving direction in relation to an expert report did not state the expert needed to give an opinion on the likely condition at the point of sale. The Claimant would not see reason and we had to return to the court for direction.
S19 of the Consumer Rights Act 2015 provides a rebuttable presumption that if goods fail within six months after purchase, they were not of satisfactory quality. S(19)(15)(a) makes clear that the presumption is rebuttable if it is established that the goods did conform to the contract on the day of purchase. The expert view on the likely condition at the point of sale is, therefore, an essential question to establish whether on the balance of probabilities a trader is liable for the repair.
Our member was not present at the hearing due to technical issues and the judge, for some inexplicable reason, was persuaded by the Claimant's skewed interpretation of the law and ordered the question was not put to the expert on the grounds that as the problem was deemed to have been present at the time of sale, actual evidence as to the condition of the car at the time of sale was "irrelevant".
Back to court again then, to set this aside as the court had erred in law. At the set aside hearing, the Claimant argued the expert could not "travel back in time" and give an opinion on the condition at the point of sale, which rather brings into question the point of any expert in any legal matter.
The court held the previous judge appeared to have overlooked S19(15 of the Consumer Rights Act 2015 and the issue of the condition of the vehicle at the point of sale needs to be asked and needs to be answered.
Haswent
Websites for dealers small and large
Composer is a next-gen automotive platform that has been designed from the ground up to give you an intuitive way to promote your stock. You have extensive stock management options, and you'll gain a brilliantly responsive new website to advertise your stock, starting at just £39.99/month.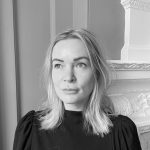 Polly Davies
Legal Advisor