Quite often consumers will see a vehicle online, and want to put a deposit down over the phone to take it off the market before collecting it.
This transaction will therefore be covered under The Consumer Protection (Distance Selling) Regulations 2000, as the buyer will not yet have seen the vehicle. The deposit being placed over the phone creates a legally binding contract of sale, which will be governed by the above Regulations.
If you do not wish to be bound by such Regulations, the deposit taken would have to be clearly identifiable as a non obligatory 'viewing deposit'. This means you would have to make clear to the consumer that placing these sums down does not create any obligation to purchase. This will also mean that you cannot enforce the sale if they do not like the vehicle, and can seek no redress for any loss of marketing opportunity.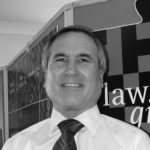 Dennis Chapman
In remembrance of Dennis Chapman 1951 -2015