HSE reported a case whereby a company that decommissions fuel tanks committed safety failings leading to an employee being burnt while cutting up a disused fuel tank. 
The employee was using a disc cutter to help remove fuel tanks from a former filling station. A spark ignited the residual fuel vapour and the worker needed to be in intensive care for two days with burns to his face and wrist.
In this particular case a gas detector had been used but it appeared it wasn't correctly calibrated and may have given faulty readings.
HSE suggest cold cutting techniques should have been used instead of a disc cutter. The owner of the business was fined £4,000 and ordered to pay £1,000 costs.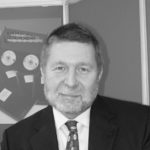 David Combes
In remeberance of David Combes 1948 – 2020