Given the understandable emphasis on all things Covid right now, it could be easy to loosen the grip on all the everyday important issues, especially with staff returning after a break which could mean they need refresher training. 
It is a good time to audit standard processes to make sure you have all the boxes ticked to future proof yourself from unwarranted rejections and claims from those companies for whom PPI mis-selling is no longer a form of revenue. It could be a buoyant time for the car industry as people are unlikely to be spending their money on holidays and so new cars and home improvement are a likely alternative for that money. However, if the economy dips and people come off furlough into redundancy, those same customers may well start to look for ways not just to back out of deals but also to find a way to claim compensation. To limit your exposure we suggest the following: 
Read our Legal Updates to ensure you know what a distance sale is and what it isn't. This is important as if you sell a vehicle which falls under the distance sales rules and you do not provide the required 14 day return paperwork, you could inadvertently give the customer free reign to simply return the car for a refund in 6 months' time. Similarly, check your 14 day paperwork to ensure it makes clear that it is customer's responsibility to deliver the car back to you at their expense otherwise you could end up with that cost. 
To minimise your exposure to rejection under the Consumer Rights Act 2015, it remains important to get all the pre-delivery paperwork in place.
Have a comprehensive PDI, get a new MOT and be sure to highlight any issues on the invoice if there is something for which the customer negotiates a discount. Check for recalls on the MOT database and check there are no outstanding timing belt changes. We often hear tales of where a dealer discounted a vehicle only for a problem to occur and for the customer to conveniently forget it was mentioned and taken into account at the point of sale negotiations. Evidence in writing, signed by the customer where possible will always help further down the line. 
If people are going out on test drives, be sure to get them to sign a document to say they will be liable for speeding fines and the like. Keep a copy of the driving licence so you have the details to pass on to the authorities should a fine drop on your doorstep in 3 months' time.
If you sell GAP insurance, make sure you check the FCA rules in regard to giving the customer 2 clear days before you confirm the sale. Ensure your paperwork meets the standard set. 
If you offer finance and get a commission, make sure this is clear to the customer as we are starting to see claims come through from a number of Claims Management Companies (some may say Ambulance Chasers) citing breaches of the CONC in regard to failing to disclose that a commission is payable while adding on spurious claims about unfairness. In one case, the vehicle/finance was only sold in January and so this is very much a current issue.
If you need any advice on the above or any other issue, please do call us so we can talk it through with you and help you get it right.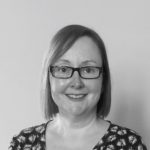 Nona Bowkis
Legal Advisor