We have recently had a case involving a well known online motor trade vehicle advertiser and were surprised by our findings.
Our client had advertised a vehicle for sale using their dealer portal and completed a number of boxes that are prompted for required information such as inside interior, external body work, warranty, MOT, number of owners etc
Although the boxes of information were completed by our client, the particular information regarding the number of previous owners was not displayed. This was despite the fact that it was a mandatory element that had to be completed in order to submit the advert.
Further issue arose because the dealer was not aware that this was the case, as the owner information was displayed to the dealer when looking at the advert in their portal however to an individual consumer, the fundamental information of the number of owners was withheld.
Dealers should therefore be mindful and check all adverts once they are live on an advertising site, to check it is correct. If they are not correct then they should be removed or altered, to prevent any issues of misdescription.
We have also been made aware of an automatic prompt that completes the specification of a vehicle when filling in a vehicles registration. This can lead to cases of misdescription if the vehicle doesn't fit the automatic specification provided.
If a vehicle is misdescribed, the consumer will have an automatic right to reject the vehicle, on the basis that they can claim that the fundamental information they relied upon when purchasing the vehicle, was incorrect. In addition, you may have committed a criminal offence. We therefore strongly encourage dealer to take care when placing any advert online.
When advertising a vehicle for sale it's advisable not to use such words like "superb" "mint condition" "like brand new" this can lead to disputes to what a consumer believes as being "superb" and the dealers opinion. It could also take you to the criminal courts
Keep it simple – include the fundamental elements such as annual tax cost, insurance group, MOT and key features on the vehicle.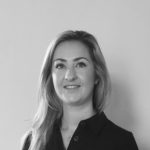 Roxanne Bradley
Legal Advisor