We are seeing an increase in credit card fraud so be extra vigilant. 
We had a recent case where a customer made an enquiry over the phone about a vehicle, didn't give credit card details and then came to view the car. 
Distance Selling Regulations didn't apply BUT at the dealership the customer pretended to not have his credit card and asked if the dealer would take a credit card payment from a friend over the phone.  We suspected a fraud and it is just one of the ways that taking card details over the phone can lead you into problems. 
Credit card payment is way too simple and open to fraud.  Check out anyone who is trying to buy with a credit card, whether at a distance or in front of you.  Do not trust them but trust your better judgement.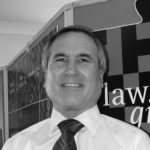 Dennis Chapman
In remembrance of Dennis Chapman 1951 -2015