Yesterday the government published an updated version of its guidance on the measures to be taken in the workplaces in view of the epidemic.
The new version can be accessed following this link:  https://www.gov.uk/government/news/new-guidance-launched-to-help-get-brits-safely-back-to-work
The guidance now branches out into 8 guides for specific industries and work environments, of these guidance for 'Homes' and guidance for 'Offices and contact centres' will be of interest to motor trade dealers, guidance for 'Shops and branches' will become relevant when the lockdown on car showrooms is lifted. Guidance for 'Factories, plants and warehouses' is relevant to garages.
Each guide highlights the need for risk assessment and management, we have previously published a legal update on conducting risk assessment for the pandemic situations with suggested document templates.
The guides describe the detailed measures the businesses are expected to implement and explain how to manage the risks, including for staff members risk assessed as vulnerable or extremely vulnerable to the virus.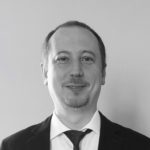 Kiril Moskovchuk
Legal Advisor