Many of you will have seen the latest update from the Prime Minister last night re further closing of businesses and restrictions on movement. The following advice will be applicable for a minimum of three weeks and will be revisited and relaxed wherever possible.
The Government have this morning published a helpful table.
In short, car showrooms must close. Many of our clients will operate a servicing department alongside their car sales business, and the positive news is that these businesses can remain open, with the exception defined as "garages" being allowed to continue to operate.
Those running garages may of course have questions for us including employment issues and how to ensure that your customers and employees are safe on your premises.
The guidance for those places asks that-
There is a distance of two metres between customers and shop assistants (presumably mechanics/ receptionists etc)
Let people enter only in small groups to ensure spaces are not crowded
Queue control outside of premises that remain open
The guidance does say that "Online retail is still open and encouraged and postal and delivery service will run as normal" This led us to consider whether car sales could still be conducted at "distance" We have already supplied distance selling 'terms' that you may like to use.
Legally, we see no reason why you cannot still sell vehicles if customers are willing to buy- In fact we think the Government would encourage it!
Advertising on Facebook/ Autotrader etc should still be possible and transfer of money can of course still take place. The practical issues we think will be prohibitive however.
Customers realistically cannot test drive or view the vehicle on your premises before deciding to buy. If they are happy to buy at a distance (as many are) the Government guidance suggests that "postal and delivery service will run as normal" so presumably if delivery companies are happy to operate then cars can be delivered to customers at home.
Delivery in person by a salesman is probably not an acceptable option given that all individuals should only be leaving their homes for "food, health reasons or essential work" and practically, how would they travel back to home or work once they have dropped the vehicle off. We do note that food delivery and takeaway can continue, but that is more likely to be the 'food' exemption keeping that open.
If you do conduct any distance sales, then as normal you may wish to email us for advice first to ensure all is in order. We are exceptionally busy with our calls at the moment so email advice on specific sales is preferred.
If you have physical handovers still to take place for sales already concluded prior to today we have heard of businesses filming virtual handover videos, sending those to customers and leaving the vehicle outside the premises with keys in a lock box with a code for example.
Perhaps you could let us know if you have had any great ideas to enable trading to continue? We would love to hear about them by email.
Businesses operating in contravention of these Regulations (Health Protection (Coronavirus, Business Closures) Regulations 2020) will be committing an offence so they must be taken very seriously. Trading Standards and Environmental Health will be monitoring compliance. Businesses will be subject to Prohibition Notices and unlimited fines if found to be in breach.
These are challenging times for all businesses but we hope with some creative thinking sales will still be able to take place- As long as they are in a safe and legal way.
We hope this has been helpful and further guidance will be supplied as and when it becomes available.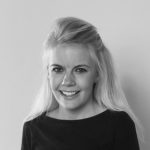 Stephanie Strachan
In remembrance of Stephanie Strachan 1990-2020