When Boris announced his tighter COVID measures on Monday evening, car showrooms found themselves on the list of businesses which must close but, on the plus side for our industry, service and repair garages and MOT centres were exempt and so could stay open. 
For those selling cars, many of our dealers have been following our advice and have moved to distance sales. Many garages have remained open, albeit on reduced staffing levels as some staff are furloughed (essentially put on temporary leave while being paid 80% of their wages). 
In a new announcement today (Wednesday 25 March 2020), the DVSA have announced that anyone who requires an MOT (on a car, light van or motorcycle) before 30 March 2020 will need to get that MOT before that date. But for anyone whose MOT falls on or after 30 March 2020, there will be an automatic extension for 6 months. The Government MOT history database will be updated in due course. 
This 6 month extension has caused concern with the IGA who say that the current MOT failure rate is 31%, which means that nearly 10 million vehicles do not meet even the basic roadworthiness level of compliance. DVSA do warn drivers that their car must stay roadworthy and that fines can be issued for up to £2,500 (with a ban and 3 points) for driving a vehicle in a dangerous condition. 
The 6 month extension could suggest that further COVID measures are on their way, but for now, garages can email their customers who have an MOT falling due before 30 March 2020 and get them booked in.  
To be clear, the Government are currently saying that MOT Centres and garages can stay open after 30 March but obviously all the advice re social distancing should continue to be followed so that means:
Taking contactless payments (the limit goes up to £45 from £30 on 1 April 2020)
Not printing MOT certificates
Keeping customers and staff at least 2 meters apart
Remind employees and customers to wash their hands for as long as it takes to watch Son Heung-Min score and celebrate his wonder goal against Burney in December
Clean and disinfect objects and surfaces that are touched regularly
Use seat covers and disposable gloves
Keep safe!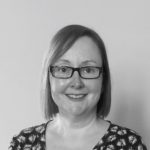 Nona Bowkis
Legal Advisor