At the time of writing, we are expecting Car Showrooms to be able to open their physical doors for business on 1 June. Dealers will of course have to consider how they will operate in a Covid climate which will mean implementing some of the social distance measures which have become familiar in our supermarkets.  
Many of our members are ahead of the game as they have already thought about and put in place measures which have enabled them to safely, legitimately and successfully sell vehicles via delivery and/or click and collect models.  
To recap, The Health Protection (Coronavirus, Restrictions) (England) Regulations 2020 came into force on 26 March 2020 and required dealers to close their showrooms in a move predominantly designed to stop people travelling to view vehicles at multiple garages as part of the Stay At Home message. However, this piece of law always allowed dealers to continue to sell cars by "making deliveries or otherwise providing services in response to orders received" by phone, email and website. This was the same for pubs who also had to close their physical doors but have been offering deliveries and take-aways for people who phone through an order. 
As not all customers will feel comfortable visiting a showroom in the shorter term and not all dealerships can afford to bring all their staff back from furlough until they are confident of how well the business will bounce back, many dealers will continue to offer online sales with a delivery or click and collect option. 
Dealers will still need to consider all the retail social distance measures which the Government have set out at but they must also consider whether their way of selling amounts to a distance sale.
The Consumer Contracts (Information, Cancellation and Additional Charges) Regulations 2013 (more commonly referred to as the Distance Sale Regulations) came into force in June 2014 and require a seller to provide the buyer with certain paperwork and a 14 day 'change your mind' option in the case of a distance sale. 
A sale is only ever a distance sale if it is part of a scheme (Amazon being a major example), one-offs here and there are unlikely to be defined as a distance sale but if a dealer has on their website that they offer delivery and/or click and collect, that will be seen as a scheme and so the Distance Sales Regulations will apply… or won't they…
Click and Deliver is almost certainly a distance sale.
Click and Collect, if the customer pays a deposit prior to seeing the vehicle in person is also likely to be a distance sale. 
However, there is the possibility of operating a 'reserve and collect' or as some are calling it, a 'no deposit click and collect' and so avoid the Distance Sale Regulations completely. 
With the 'reserve and collect' models, the customer does not hand over any money, other than perhaps a small reservation fee, until after they have physically seen the vehicle. The downside to this is that the customer will not be bound into a contract and so could walk away and not complete the purchase. The choice then for dealers is between taking a deposit in advance of any appointment and so having to give the customer their 14 day return option or, not taking a deposit and treating it as a normal 'on premises' sale with the risk that the sale will not conclude at the appointment.   
If dealers want the security of taking a deposit before booking an appointment for a customer to collect their vehicle, they must provide the correct 14 day return paperwork and be prepared to refund the customer the amount paid minus any deduction for usage over whatever mileage figure the dealer puts on the paperwork. I suggest it is reasonable to charge the customer for any mileage over 20 miles (perhaps at a £1 per mile) but that is up to the dealer.  If the dealer does not want to open themselves up to having to collect any rejected vehicle, they must make clear on the paperwork that the customer is responsible for delivering the car back and covering the cost of doing so in the event of seeking a refund. 
If dealers do not want to offer the 14 day return option, they should consider the 'reserve and collect' model for which of course, the customer will still have all their Consumer Rights Act rights including the 30 day right to reject. 
To be clear, the 30 day right to reject requires the customer to prove a fault (documented PDI's and new MOTs are your friend here), the 14 day distance sale return option simply requires the customer to let you know they have changed their mind about the car, it can be fault free. 
Regardless of which model is used, dealers should review the Government advice and use, for example, a video meeting to virtually show the customer around the car and prepare finance documents in advance (note: if you are selling the vehicle to a finance company for onward HP, you will not need to provide the 14 day paperwork although the finance company is likely to give the customer 14 days to change their mind and then have something in the contract with you to 'force' you to purchase the car back). This will mean less contact and less time spent with the customer at the collection appointment.
If a customer insists on a test drive, currently these should be taken unaccompanied (assuming the dealer is adequately insured) and we strongly recommend the use of test drive pads to protect the dealer against any loss from accidents and fines and also to comply with GDPR in regard to keeping a copy of the driving licence on file for 6 months.
As always, members are welcome to call our Legal Helpline to talk through options and clarify any issues.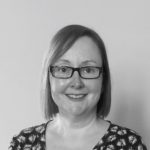 Nona Bowkis
Legal Advisor