As an Employer it is important you show that you have taken account of this threat to health of your workforce and that you have identified those employees who may be at particular risk from the virus. 
The first rule must be STAY AT HOME where we can. Secondly AVOID CONTACT WITH OTHERS. Thirdly BE PREPARED TO SELF-ISOLATE for the prescribed time frames if the symptoms develop. 
However, this may not always practicable or possible and for those continuing to work 'normally' during the current situation, you must carry out a risk assessment to protect your workforce.
Using HR Manager we have prepared an example risk assessment of employees who may be exposed to COVID-19 whilst working for your company and control measures that should be taken.
We've tried to keep it as straight forward as possible whilst taking into account the current government advice. If you choose to use this example as a template you will need to thoroughly review the assessment and satisfy yourself that it meets your company needs. As always, it is intended as a 'starting point' for you and your Company – not the 'finished article'.
Please feel free to make any changes that you might think to be appropriate. Once completed you should then make sure that the content is adequately communicated to your workforce.
Amongst the risk control measures listed in the example we refer to employees identified as being a 'vulnerable person' in the present context of COVID-19. To help you identify these employees we have also prepared the following documents:
COVID-19: Simple Guidance for Employees – Intended to provide to all of your employees exactly as the document is titled. There is a great deal of information out there, but this can be seen as being 'more personal'.
COVID-19: Vulnerable Persons Risk Assessment – This document sets out the need for employers (and therefore their managers) to establish if any of the workforce is amongst the officially listed 'high risk' groups. It also provides the means to identify if there are others (in the employees home environment) who are included in the 'high risk' groups and therefore vulnerable to contracting the disease from an employee who might develop the symptoms whilst at work.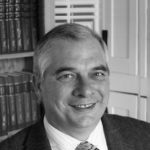 Ernie Taylor
Health & Safety Consultant