Such was the finding of the court in a recent case where our motor trade member made a mistake when asking for payment of the balance due in respect of the sale of a Nissan Qashqai.
The consumer argued that she had simply paid the asking price.
In evidence, she denied knowing the correct price, registration or mileage of the vehicle and further claimed she did not know her budget. Her denials were in despite of the fact she had managed to negotiate on her part exchange and secure a reduction on the asking price, which she did not know?!
Suffice to say, the judge was having none of it and described her evidence as "completely implausible".
The judge was also directed to Chitty on Contract and in particular, the important and well-established legal authorities of Hartog v Colin and Shield [1939] 3 All ER 566 and Smith v Hughes [1871] LR 6 QB 597.
Profit Box
Develop your people like your business depends on it
What most people don't know is that talent development doesn't have to be complicated, high risk or expensive. Once they integrate key development stages, the results can be remarkable. Empower your team. Lead your industry. We're your strategic learning partner, driving performance by moving skills forward.
The judge accepted our member's evidence unreservedly that there was a price in mind and the consumer knew the price and, on that basis, there was no good reason why she should not be bound by the intended price rather than the error.
This finding was supported by the fact that within hours of the sale, our member contacted the consumer and asked for the correct amount. He even offered to return her part exchange and refund her if she was not happy with the correct price, so there would have been no loss to her. Instead, she declined such reasonable offer and sought to take advantage of our member's error.
Rightly, judgment was given for our member, as claimed.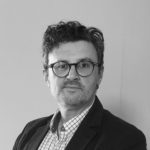 Howard Tilney
Legal Advisor