Regular readers will know that last month I shortlisted three of the best/worst examples of spelling in some of the letters of complaint received recently.  The following appear in this month's "Hall of Shame":
a. Consumer A: "The car needed a new exhausted".
b. Consumer B: "The head gas-kit had blown".
c. Consumer C: "Afterword's I took the car to" and "so, common do the right thing".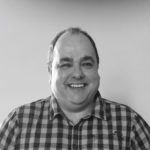 Jason Williams
Legal Advisor