The Islamic month of Ramadan started on 6 May 2019 and is due to end on 3 June 2019. During this period, as one of the five pillars of Islam, those participating are expected to fast from sunrise to sunset.
Employers should be supportive and may, if appropriate, wish to discuss temporary flexible working arrangements during this period. This could include offering different start and finish times, reduced lunch breaks and or changes to break times to coincide with daily prayer times.
Employers are reminded that it is unlawful to discriminate either:
Directly, by treating an employee less favorably than others because of religion or belief; or
Indirectly by applying a provision, criterion or practice that disadvantages employees of a particular religion or belief, without justification.
Employees observing Ramadan may often request time off work. Employers should consider such requests carefully since an unreasonable refusal, including a refusal without a good business reason or justification, could amount to discrimination.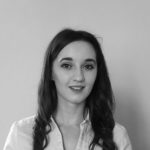 Katie Fitzjohn
Legal Advisor