It is so much easier to make a complaint these days. If a consumer is not happy, there are many different channels they can utilise to make their dissatisfaction felt, and that can make our clients' lives very difficult at times.
One of the biggest issues in attempting to resolve any discontentment as quickly as possible is reaching a solution that is acceptable to both parties.
We see too many cases where our client has failed to engage with a customer correctly in the hope that the issue will disappear; this method is fraught with danger. You sell a car to someone that lives miles away, they will not be physically coming back in to complain, but they will happily email you constantly until the issue is sorted! The fact there is 500 miles between trader and consumer is no guarantee the disgruntled customer will go away.
The lack of contact from the trader invariably ends up with a money claim being issued by the customer. After all, they paid to have the issue resolved and, because of little or no contact from the trader, they want to be reimbursed.
If you are regulated by the FCA, you must follow complaint handling rules. This means you should have a clear complaint handling process. If you are unsure, go to:https://www.handbook.fca.org.uk/handbook/DISP/ for more information.
You may think this is only for complaints involving finance and you are correct. However, if you have a robust complaint procedure, why would you not follow this process for all complaints? Having a strong complaint procedure implemented will help if you cannot resolve the issue, and if the consumer does make a money claim, it will evidence you have attempted to resolve the complaint amicably and in the appropriate timeframe.
The crucial thing here is to keep to the deadlines, this shows that you are taking the complaint seriously. If the customer is unhappy with your response and possibly threatening court action, then I suggest you contact Lawgistics for further assistance.
HR Manager
So simple even a child could use it
HR Manager is designed to assist employers manage their legal obligations in relation to Employment Law, Human Resources, Health & Safety and Data Protection. Fully utilising HR Manager will demonstrate best practice, assist in the meeting of legal obligations and show due diligence.
Complaints are not going to go away, but dealt with correctly, they could help with customer retention. The consumer is well protected, and this is further evidenced by the FCA's current consultation CP21/13: A new Consumer Duty which is looking to "set higher expectations for the standards of care that firms provide to consumers" and two of the key elements are communications and customer service which form a vital part of any complaints process.
If you need any help with customer complaints, either verbal or written responses, pick up the phone and speak to a legal advisor for assistance.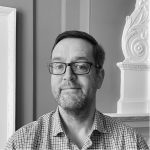 John McDougall
Legal Advisor