A coach company in Wrexham has been fined £250,000 after it repeatedly failed to comply with legal notices to get its lifting equipment examined. Wrexham Magistrates' Court heard that, between 4 April 2014 and 28 August 2015, GHA Coaches Limited failed to have its lifting equipment thoroughly examined within the required timescales to ensure that health and safety conditions were maintained and that any deterioration could be detected and remedied in good time.
In 2015, an inspection by the HSE revealed overdue Thorough Examination (TE) on at least 14 items. An Improvement Notice (IN) was served; requiring the Employer to address this statutory requirement (under regulation 9 to LOLER'98) and the IN was extended twice, and still resulted in a failure on the Employer to comply. HSE Inspectors also found that a previous Improvement Notice was also served on the Employer in 2011.
GHA Coaches Limited, of Vauxhall Industrial Estate, Ruabon, Wrexham, pleaded guilty to breaching Regulation 9(3)(a)(ii) of the Lifting Operations and Lifting Equipment Regulations 1998 (LOLER), and failing to comply with an Improvement Notice, and was fined a total of £250,000 and ordered to pay costs of £3,068.
Employers must have lifting equipment thoroughly examined before using it for the first time (unless the equipment has an EC Declaration of Conformity less than one-year-old and was not assembled on site). If the Lifting Equipment is assembled on site then it must be TE by a competent person to establish the assembly was correct and safe, e.g. a platform lift installed in a building. Lifting equipment must also be TE after assembly and before use at each location for equipment that does require assembly or installation before use, e.g. tower cranes. Finally; Lifting Equipment that is regularly in service and is exposed to conditions causing deterioration that is likely to result in dangerous situations must be TE.
Lifting Accessories for lifting must be TE either at least every 6 months or in accordance with a Written Scheme of Examination prepared by a Competent Person.
Lifting Equipment includes: Cranes, Stairlifts, Workplace passenger and goods lifts, Construction hoists, Dumb Waiters Scissors Lifts, Vehicle Tail Lifts, Bath Hoists, Telehandlers, Industrial Forklift Trucks, Vehicle Lifts and Mobile Elevating Work Platforms (MEWP).
Lifting Accessories include: All types of Slings that are attached to a load for lifting operations, Lifting Hooks, Shackles and Eyebolts.
Regulation 9 of LOLER'98 puts in place a requirement on employers to ensure that lifting equipment and lifting accessories be subject to 'Thorough Examination' at various points. Periodic TE is required where equipment is subject to deterioration due to use and where this deterioration could lead to a dangerous situation. The frequency depends on the type of equipment and the purposes for which it is used, e.g. equipment used for lifting people requires more frequent TE. The periods stated within LOLER'98 are the maximum periods between each TE unless there is in place a Written Scheme of Examination produced by a Competent Person; which can specify longer or shorter periods depending on the risk of defects arising.
LOLER'98 also requires that no lifting equipment leaves a business and/or is used, including when received from a third party, unless there is physical evidence that the required TE has been completed.
Regulation 10 of LOLER'98 places responsibilities on the Competent Person carrying out any TE to produce a Report containing, as a minimum, the information specified in Schedule 1 to these Regulations. Where a defect presents immediate or imminent risk of serious personal injury, a copy of the Report must be sent to the relevant enforcement authority defined in regulation 10(4) to LOLER'98.
The Regulations stipulates that the employer should not use a piece of equipment where a defect has been identified for immediate rectification, until that defect has been rectified. Where other defects are identified a date for their rectification should be identified within the Report and the equipment should not be used after that date unless the defects have been rectified.
Lifting equipment and lifting accessories that are subject to LOLER'98 are widely used in many places of work and across different industrial sectors; and are commonly used in:
Construction sites
Warehouses and Factories
Engineering & Motor Vehicle Repair workshops
This case is notable due to the amount of the fine handed down by the Magistrates Court; i.e.; £250,000 plus costs. Previously such penalties were limited to the Crown Court. However, changes to legislation now enable the Magistrates Court to hand down "a fine of any amount" – which implies an unlimited amount! It is also notable that in this case there was no injury to persons, or indeed any accident at the place of work. There was a failure to comply with the law – LOLER'98 and a failure to comply with a statutory notice issued by HSE Inspectors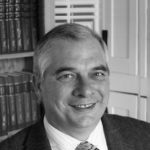 Ernie Taylor
Health & Safety Consultant