Are you playing music in your show room? Are your mechanics listening to the radio right now whilst working?
If so are you correctly licensed to do this? We have recently been contacted by a number of our clients who are falling foul of the licensing laws.
If music is played in a public place then you must have a licence for it. This covers all sorts of situations including music in your showrooms, in your garage, playing music from a computer in an office or even from your mobile phone, in fact, almost anywhere which is not a domestic home. Music is not limited to solely radio. It also includes CD's, downloads, iTunes, TV broadcasting, even radio shows that don't play music but do have jingles on them.
It is clearly quite thorough so we recommend that you check whether any of the above apply, and if you do not have a licence then get one sharpish!
So why do they charge?
Quite rightly, artists and record companies want to protect their intellectual property. There are two licences which you must have and these are the PRS (Performing Rights Society) and the PPL (Phonographic Performance Ltd) licences- These separately collect the licence fees and distribute them to the artists and record companies who were responsible for creating the music.
Prices vary depending on the size of your business and how you play music so you will need to contact PPL and PRS to obtain the fees that will apply for your business. If you fail to do so you will have this year's fee to pay and also possible charges!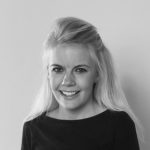 Stephanie Strachan
In remembrance of Stephanie Strachan 1990-2020