HSE have reported how a Chorley based car mechanic received severe burns whilst removing fuel from a van due to the fuel fumes settling in the pit and then igniting.
The company Douglas Valley Breakers Ltd regularly broke up vehicles for parts/scrap and it was not unheard of for the fuel tanks to be punctured using an electric drill to make a hole.  The mechanic reports that he still suffers mental flashbacks regarding the incident even through it was 3 years ago when it happened. 
The company was fined £40000 and ordered to pay £25000 costs.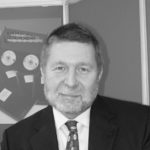 David Combes
In remeberance of David Combes 1948 – 2020