This was a controversial decision by the Employment Appeal Tribunal and is possibly ripe for further challenge in the not too distant future.
Generally speaking all employees on maternity leave are entitled to retain their usual contract of employment terms. The one exception is "remuneration", which is essentially an employees' wages or salary, as this is replaced by Statutory Maternity Pay or the employers' own maternity pay scheme.
Childcare vouchers allow the children of employees to be looked after by, say, a childminder and for tax purposes are seen as benefits to employees rather than earnings.
In that were treated as a benefit, they remained in place during the employees' period of maternity leave.
However, the new ruling stated that such a salary sacrifice arrangement was a diversion of an employee's salary to purchase childcare vouchers and that the voucher is remuneration to be converted into vouchers in a tax efficient way.
Whilst it is not the intention to go into great detail here, there are a number of reasons* why this ruling ought to be treated with caution by employers and certainly by those who have employees already on maternity leave and who have an expectation that it continue.
*This summary is taken from a far bigger article on the website of the Law Society Gazette in May 2016 – it can be found here and explains their author's concerns over the ruling – childcare and maternity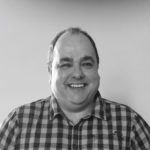 Jason Williams
Legal Advisor