Due to COVID-19, the government allowed adjustments to the right to work checks. However, with the easing of restrictions, the temporary COVID-19 adjusted right to work checks will end on 31 August 2021.
Therefore, from 1st September 2021, employers will revert back to the face-to-face and physical document checks.
The temporary adjustments allowed:
checks to be carried out via video calls
job applicants and existing workers to send scanned documents or a photo of documents for checks using email or a mobile app, rather than sending originals
employers to use the employer checking service if a prospective or existing employee could not provide any of the accepted documents (https://www.gov.uk/employee-immigration-employment-status)
Right to work checks continue to be necessary and you must continue to check the prescribed documents.
As such, from 1st September 2021, you must either:
check the applicants original documents or
check the applicants right to work online if they provide you with their share code


For the full guidance/checklist and documents, please review – https://www.gov.uk/government/publications/right-to-work-checklist
For those employees who provided the information based on the adjustments allowed, employers will not need to undertake any retrospective checks. Employers will maintain a defence against a civil penalty if the check they have undertaken during this period was done in the prescribed manner or as set out in the COVID-19 adjusted checks guidance.
Please ensure to notify the Home Office regarding any job applicant who is unable to provide the documentation. If the person does have the right to work, the Employer Checking Service will provide you with a 'Positive Verification Notice' which provides a statutory excuse for six months from the date in the notice.
It remains an offence to work illegally in the UK. Any individual identified as disqualified from working by reason of their immigration status, may be liable to enforcement action.
Profit Box
Develop your people like your business depends on it
What most people don't know is that talent development doesn't have to be complicated, high risk or expensive. Once they integrate key development stages, the results can be remarkable. Empower your team. Lead your industry. We're your strategic learning partner, driving performance by moving skills forward.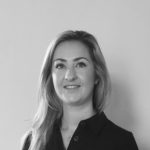 Roxanne Bradley
Legal Advisor