A recent series of tests by one Trading Standards service has highlighted a major concern with the failings in car seats made in China, which fail the UK safety laws.
The test showed how, even at 30mph, an impact to the test vehicle caused the seats to rip apart, catapulting a dummy child through (what would have been) the windscreen.
The seats have no makers' name which is a giveaway perhaps and anyone who spots one should report their concerns to:
Surrey County Council's trading standards department on 03454 040506 (9am-5pm weekdays).
Trading Standards are now working with the likes of E-bay to prevent the sale of even more child death seats.
The quite alarming test video can be found here: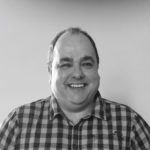 Jason Williams
Legal Advisor