As the ordinary person's pocket is squeezed, we continue to see more claims of alleged mis-sold finance and complaints by consumers with either complete buyer's remorse or partial buyer's remorse, where they think they can complain and lean on a dealer to give them some money for an inconsequential issue.
Those sorts of complaints are usually accompanied by threats of: "If you don't pay me £x, I will write negative reviews about you all over social media." Ambulance chasers and chancer consumers are two pet hates of the legal team and we relish dealing with their issues here at Lawgistics.
The car dealer is often saddled with a dodgy reputation based on nothing but old-fashioned stereotypes. We, at Lawgistics, know our clients are generally good people who work hard at their trade and like to go the extra mile for their customers. Mistakes do happen and if we feel that our dealer is in the wrong, we will tell them so. However, if we feel the consumer is trying to unfairly extort our client, we are always more than happy to jump in and defend.
Haswent
Websites for dealers small and large
Composer is a next-gen automotive platform that has been designed from the ground up to give you an intuitive way to promote your stock. You have extensive stock management options, and you'll gain a brilliantly responsive new website to advertise your stock, starting at just £39.99/month.
Last week alone saw three customers totally drop their court case and capitulate like Arsenal in a North London Derby, as soon as we had helped our client submit their defence to the court. The customers clearly realised at this point that our clients were not going to roll over.
Helping car dealers fight off pesky consumers is our bread and butter. We do it day in, day out. One of the most useful things a car dealer can do when sending over a case is to provide evidence of the vehicle's condition at the point of sale. Good evidence of the car being fit for purpose and of satisfactory quality, for its age and mileage, will help you win. So, send over that point of sale MOT, the pre-delivery inspection paperwork, the warranted auction purchase paperwork, and add the exact mileage to the sales invoice, i.e. no rounding up or down, so we can establish exactly how many miles have been driven by the consumer. These simple things can make a huge difference as not only does it help show any issue has happened post sale, it shows you care about the quality of the car you sell and helps a judge move past the car dealer negative stereotype.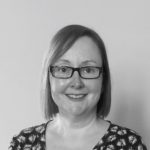 Nona Bowkis
Legal Advisor