We have had a number of cases go to court recently on this point, and the law is clear.
Under the Consumer Rights Act 2015, if a consumer agrees to a repair, they cannot simply change their mind and ask for a refund. This applies both within the 30 Day Right To Reject period and beyond. A trader's obligation once a consumer has indicated that they will accept a repair is simply to:
(a) complete that repair within a reasonable time and without significant inconvenience to the consumer, and

(b) bear any necessary costs incurred in doing so.
Of course a "reasonable" time is subjective but generally speaking if a dealer takes couple of days to repair as opposed to a couple of months, then this would be reasonable. Further, dealers should note that you can cause some inconvenience to a customer. However, significant inconvenience is not allowed. Again this is subjective. However, in most cases if a dealer orders a part and gets it fitted without leaving the vehicle languishing around in storage for weeks on end, this shouldn't cause any issues or allow the customer to reject.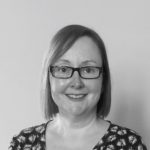 Nona Bowkis
Legal Advisor