It is an offence to sell a vehicle that is unroadworthy. You know that (or at least we hope you do!) and we do too. But be prepared for a little shock.
We are presently assisting one of our clients who are to be formally interviewed by Trading Standards. A formal prosecution is an option open to them. They are alleging that our client sold an un-roadworthy vehicle.
Trading Standards argue that one cannot rely entirely on an MOT and we accept this and this is why we advise clients to do (amongst other things) a Pre-Delivery Inspection and a check with HPI or equivalent.
However, the facts are thus. In April 2013 – yes 2013 – our client sold a car with an existing MOT. On its MOT anniversary it passes another and a year after that a further MOT is successful. The customer then crashes the front of the car and upon dismantling it an "expert" decides that the car was sold in an un-roadworthy state!
Now, guess how many miles had been travelled in this car between when it was sold and when it was crashed?
No – more than that.
Sorry – more than that too.
This car had travelled 25,000 miles in the 2.5 years between purchase and collision and Trading Standards say that despite all the MOT's our client sold an un-roadworthy vehicle. No. This really is not an April Fool's story.
Does this mean that car dealers are meant to dismantle vehicles before sale?
Oh, and here's the salt in the wound. Our client gave a substantial proportion of the repair bill to their customer as a gesture of goodwill. And Trading Standards are stating that this was an attempt to buy their way out of a criminal action!
Suffice to say this: We are not happy and will be attending the interview with our client so that a robust response is put forward.

Lawgistics members can get advice on advertising and selling cars or dealing with Trading Standards.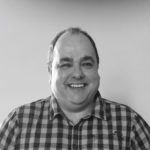 Jason Williams
Legal Advisor