And that is just for one claim! The destruction through arson of a Sony warehouse during those Riots some three years ago. 
The Court of Appeal agreed that the Riots (Damage) Act 1886 – yes 1886 – still applies.  This states that compensation for damage caused by riots must be met out of the police fund for that area – which means, in this case, the London Mayor's Office!
The Judges also stated that as well as compensation for the building, consequential losses such as loss of profit and loss of rent could also be recovered. This amounted to over £11 million of the £75 million.
With widespread damage caused by the disturbances in London and beyond the cost to taxpayers will be massive as insurance companies will now use this landmark ruling to recoup what they have paid out to those affected.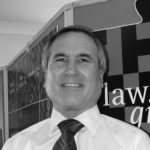 Dennis Chapman
In remembrance of Dennis Chapman 1951 -2015