Recently, in July 2015 a vehicle repair business was prosecuted over problems with its control of paint spray booths which resulted in a fine of £4,000.00 and costs of £1,600.00.
A HSE inspector visited the car body work business and was interested in how the company dealt with the risks associated with isocyanate-based paints, commonly used for vehicle bodywork (one of the well known paint hazards in body work repairs). The company in question then received a letter after the inspection requesting further information, as they appeared unsatisfied with the onsite findings. The information requested was not forth coming from the company, and as such HSE issued two improvement notices, for failure to comply with the relevant legal requirements.
We therefore advise all our clients reassess their internal procedures if they are using isocyanate based paints. Exposure to isocyanate contained in paints is one of the significant causes of occupational asthma and employers must ensure that exposure is minimised. Paint sprayers are particularly at risk of developing a sensitivity to the substance. Figures report an estimated 50 workers being newly diagnosed each year for occupational asthma, which could lead to you, as the employer having to make adjustments to the employees working conditions, or potentially becoming liable for a personal injury claim. The majority of workers with the condition leave the industry because once they are sensitised, even a very small amount of continuing exposure can trigger an asthma attack.
The improvement notices served required a thorough examination and a test of the spray booth and health surveillance for any employees exposed. The notices provided the garage with a time frame to supply evidence of compliance to the HSE but this was not complied with and the garage was prosecuted. The garage was fined £4,000.00 with costs of £1,600.00
It's worthwhile remembering to keep records to hand during an inspection of the testing and maintenance required. Spray booths must have an effective extraction system which must be tested under the Control of Substances Hazardous to Health Regulations 2002 at least every 14 months. Further, employees which work regularly with isocyanates require health surveillance to check for signs of dermatitis or asthma. An occupational health provider would be able to complete the appropriate checks.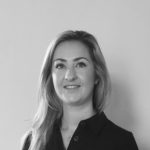 Roxanne Bradley
Legal Advisor