Some of the more technical minded of you will know what 'cookies' are but if not, then make sure you do!
Cookies have been around since 1995. They are simply a piece of information in the form of a very small text file that is placed on the website users hard drive. The information that the cookie collects is set by the website server so can be whatever the owner of the site chooses it to be. Cookies have a very useful purpose in that they collect information about the user that you want collecting e.g. location, preferences, how people surf the website, how long they remain on one page etc. They also tell the website when a user has returned and they are the things that allow a website to remember what is in your shopping basket or log in details for example.
Cookies can be collected just for one session i.e. one use of the website to allow you to scroll back on pages for example and are not stored after the user leaves the website or cookies can be stored permanently. This means every time you go back to the website you will be able to see what is in your shopping cart or be able to log in as it will have remembered your username for example.
So what do you need to do to comply with the 'cookie law'? The actual legislation for 'cookies' is derived from the Electronic Communications (EC Directive) (Amendment) Regulations 2011 (UK Regulations). In short – to comply you should only collect information from cookies if the 'surfer' "has given his or her consent" and in order to give their consent they must be "provided with clear and comprehensive information about the purposes of the storage of, or access to, that information." Some collection of information does not require you to obtain the above. This will only be in limited circumstances, such as remembering the contents of a user's shopping basket on a single session basis. Anything to do with advertising/ marketing for example will require consent.
So how do you obtain consent? You may have seen on websites that you have visited a pop up or a header/ footer message when you first enter the site. The following is an example taken from the Information Commissioners Website and this would be sufficient.
"We have placed cookies on your device to help make this website better. You can use this tool to change your cookie settings. Otherwise, we'll assume you're OK to continue. Some of the cookies we use are essential for the site to work. We also use some non-essential cookies to collect information for making reports and to help us improve the site. The cookies collect information in an anonymous form. To control third party cookies, you can also adjust your browser settings."
The current thinking is that something like the above will be sufficient to show you have obtained consent for these purposes as it will explain what you are using the cookies for but you will also need to have an accompanying Cookie or Privacy Policy to ensure full compliance. If you change the way in which you use cookies you will also need to bring this to users' attention and obtain consent again. There are fines for non-compliance with the above legislation so it is very important that you ensure you have consent before storing cookies. If you are worried that your website does not comply with the above then please speak to your web master or website developer.
You should also make users aware if third party cookies are being used. This is usually for marketing or advertising purposes where a third party is supplying advertising services for your website for example. If this is the case then this should also be made clear in your Privacy or Cookie Policy.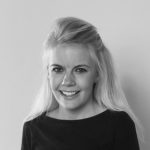 Stephanie Strachan
In remembrance of Stephanie Strachan 1990-2020